Elite Models who are making a living with international brands and the Naira stacks up.
Africa is a home of beautiful women who are from different cultural backgrounds, but with the same fixed mind set of allowing their beauty to flourish. Modelling is one of the ways African women get to show off their beauty with a fusion of confidence — which makes it really fun for them to take part in.


According to Forbes, Kendall Jenner is said to be the highest paid model in the world with a fabulous figure of $22 Million into her name through modelling. The highest paid model in Africa is said to be Candice Swanepoel who has an estimated net worth of $10 million.




In 2013 she made it on the list of the highest paid models in the world. This was through her endorsements and huge signings and she is sitting on a sky-high following of over 14 million followers on Instagram.


Nigeria has had The Most Beautiful Girl pageantry and it has been an empowering movement which has seen a lot of Nigerians models into seeing their full potential and embedding the winning mentality at a young age.


We have had our sold research and we are bringing to you the list of the most successful models to ever come out the country. And luckily, some of these people are products of the Most Beautiful Girl pageantry.


1. Agbani Darego
She is the countries' icon in the realm of modelling. Despite losing her mother at the age of 12, due to breast cancer, she didn't take it in bad but — she drew motivation from her loss and decided to pursue what she has always wanted to do. Which is modeling and becoming a Computer Scientist. And as a bonus, Agbani bagged another degree with New York University, studied Psychology.
She joined the M-NET Face of Africa Modelling Competition, but as a starter, she didn't make it to the second round. Agbani didn't stop chasing after her wildest dreams even after she had failed her first attempt. She later, in 2001 won the Most Beautiful Girl in Nigeria, which afforded her the opportunity to be part of Miss World at China representing Nigeria.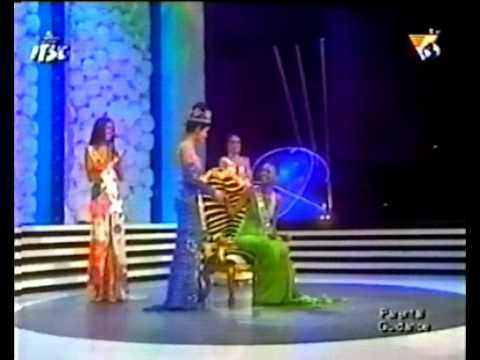 The competition at China was not only a remarkable journey for Agbani, but as she became Miss World, she made history in Nigeria to become the first Nigerian model to ever become Miss World. But that was not the only record she had; Agbani was the first Sub-Saharan to win the title after South Africans Penelope Anne Coelen in 1958 and Anneline Kriel in 1974.

She is said to be on an estimated worth of $4 million at the moment and she is still closing as many deals as she can.
2. Olutosin Itohan Araromi
Olutosin is the current holder of the Miss Nigeria title and she went to compete at Miss Universe 2020, but unfortunately didn't win. However, what she portrayed from there was the dedication and the love she has for modelling and seeing it as a bond to be with other creatives.
She was making rounds on social media after her remarkable joyous celebration that yet another Sub-Saharan has placed in the bag the Miss Universe status, which was pretty amazing to see.
She still holds the title until her time elapse. As a presenter, entrepreneur and a speaker, she is aiming for nothing but going for the top model status and helping people in society as a humanitarian.
3. Mayowa Nicolas

Well, her name alone speaks high volumes. Mayowa is a fashion model, who isn't really kind with breaking record. She became the first Nigerian to star in Dolce & Gabbana, Saint Laurent, and Calvin Klein campaigns.


She has made appearances at Victoria Fashions Secret, and she is said to be working with Prada and Versace. At the age of 22, Nicolas is said to be one of the highest paid models with her net worth at a stunning $8 million and by the looks of it, her portfolio is only strengthening by day.



She is currently said to be working with Vogue, Express, off-white and many more mind blowing brands.


4. Victor Ndigwe
The 24-year old Victor Ndingwe is rated as one of the elite male models in the country and arguably in the world. Vogue has said Victor to be one of the looks to look out for, in the future of modelling. He has paved his way to this realm after, he quit his university studies to pursue modelling.
Victor has won elite model look Nigeria alongside Mayowa Nicolas. He was worked with designers such as Balmain, D&G and more. He has walked the runway with top models like Kortana Jenson & Kendall Jenner, and he has been recommended by Vogue to be one of the models to look out for.
He goes down in the history books as the first male model to make an appearance at the fashion weeks in Paris, Milan and London, becoming a cover star for Complete. He has worked with some of the Italian luxury brands and Versace.
He has been paving his way since 2014, and currently — he has a portfolio of a supermodel, which he is.
These celebrities are owning the runway and getting paid big time for it.
Read next:
The Richest Actors In Nigeria
Nigeria's Richest Celebrity Couples

Main image credit: Instagram