Davido is an American-born Nigerian singer, songwriter, and recording producer. After his debut studio album, he was best known as Baddest and Omo baba Olowo' but, as time went people started settling for his stage name, Davido.
He has been in the industry since 2012, amounting to 8 years in the game right now.
Davido has 15.6 million followers on
Instagram
. He has numbers growing on his
YouTube channel
, which gets over 10 million views worldwide. The Hit single, Fall is currently on
161 millions
views.

Here's a look at his biography


Davido Abuses Chioma
According to bloggers, Davido is an abusive man with an explosive temper who often 'beats' Chioma into submission. Others claim Chioma is physically abusive too, believing she was the reason behind his sprained ankle
However, Chioma Rowland has got a different story. She rubbished claims she is being abused in their relationship.
Taking to Instagram, Chioma wrote;
"I have found quite disturbing the stories of domestic abuse between myself and David and for once feel a need to speak up. Domestic violence and abuse is NO JOKE and not something to ever take lightly.

Never has there ever been an incident of abuse in my home. He has never in his life lifted a finger to touch me and I have never so much as even pushed him....I'm not sure where in the world such stories have started from, but I want to ensure everyone showing concern whether fake or real, that such has never and will never happen."

Even after this, it seems social media remained divided.
Some called out the popular star for not talking about other rumours doing the rounds -
Davido's alleged affairs and rumoured fourth child
. Others begged haters who continued to torment the famous family, to leave them alone.
Davido Accused of Murder
Nigerian investigative journalist Kemi Olunluyo has made some serious allegations on her Twitter page, accusing an unknown person of 'killing' their 3 friends...
But Tweeps are reading between the lines and speculated that the person in question is none other than Naija's biggest artist,
Davido.
Although she did not tag anyone in her post, many feel that she was referring to Davido, but Davido did not responded.
It seems, the journalist had a lot more to reveal about Davido, but are these allegations true? Read all about it
here
.
Davido Early Life

He was born in Atlanta Georgia and he is the last born of Mr Adedeji Adeleke, his father who is considered to be a business mogul in Nigeria and Africa as a whole, and his late mother Mrs Veronica who was a university lecturer.

The Adeleke family had all the other four children joining family businesses but it was a different situation with Davido. He made his father understand the path he wanted to take and he received enormous support from his family. However, being a businessman, his father still insisted on the importance of education.


Davido Age

Davido, byname David Adedeji Adeleke was born on November 21, 1992. He 27 years old.


Davido Education

Adedeji attended The British International School, Lagos.

Juggling between being a scholar and an artist, the singer had to make constant trips to the USA, UK and Nigeria.

Upon completion, Davido went to enroll at Oakwood University studying Business Administration, where he developed an interest for music on a deeper level than most.

Davido dropped out of Oakwood University and returned home to Nigeria.

Instead of focusing solely on music, Davido enrolled at Babcock University where he managed to finish his Bachelor of Arts Second Class Upper degree in music.


Davido Girlfriend
Davido was with his first child's mother, Sophia Momodu, until the they split in 2014.

The two didn't end everything completely, until their daughter, Imade, was born. Davido was only 21 at the time and Sophia was 26.

After the couple broke up Davido started seeing an Atlanta based model, Amanda, whom he had his second daughter with, Hailey.

There was a feud on social media about Sophia and Amanda openly taking shots at each other. They moved past it, and are raising both their children as a collective.




When Amanda and Hailey visited Nigeria, the two mothers spent the December going to the beach with their daughters with Sophia opening her home to Amanda.

Now, Davido is engaged to his University school mate, Chioma Rowland.


Davido Career
Davido grew up with a love for music but his interest escalated when the rapper was at Oakwood University.
This was before he dropped out to go make beats and record vocal references, as an independent artist. While in Oakwood University, due to his musical position and interest, he purchased instruments to start working as an independent artist.
The
Aye
singer dropped out because of his grades and thereafter relocated to Nigeria, and this is when he gave his music career his undivided attention. The singer released his debut studio album in July 2012, Omo Baba Olowo under the HKN Music Record Label.
He was an executive producer for his album and he has worked with other big name producers such as, Jay Sleek, Spellz and Maleek Berry. His album featured popular musicians like Sina Rambo, Ice Price, Kay Switch, B-Red, 2 Face and Naeto C.
He has worked with the American rapper, singer, songwriter, author and record producer, Russ, on the song,
All I want
. The song has over 4 million views.
Working with international acts became standard procedure for the growth and sales of Davido's music. He worked with Chris Brown on
Blow My Mind
, and the song
Fabulous Numbers
- it is currently on
43 millions
views on YouTube which is some form of consistency to his craft.
Davido has also worked with the South African star rapper,
Nasty C
, on his
Juice Back
remix which had Davido ranting about his experience of being robbed in Sandton, Johannesburg.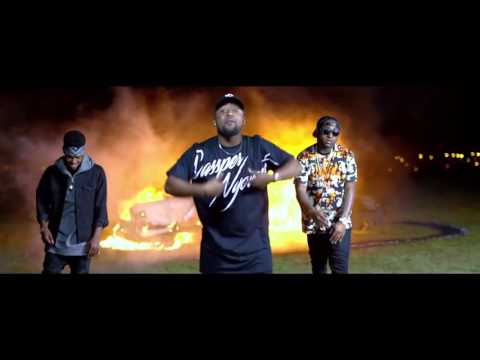 Davido has been a prominent figure in the African music industry. As an entertainer, Davido was part of the panel for
The Roast of AKA
, and he also took part at Nick Cannon's Wild 'n Out.
He has worked with the likes of the American rapper Meek Mill and the American trap music idol Young Thug.
Davido announced on Twitter in January 2016 that he had signed a deal with Sony Music and after a short while, Davido Music Worldwide was established.
The music label has signed the likes of Dremo, Mayorkunm Yonda, and Peruzzi, who are considered the hottest upcoming artists in the country. The songwriter went on and signed a deal with Sony's RCA Records.
Upon signing, Davido started working on his 5-track E.P, which featured some of his hit songs, Gbagbe Oshi, How Long and Coolest Kid in Africa. Davido renegotiated his contract with Sony as a result of creative control issues.
As a result of having the contract as he had wished, Davido released five singles in that year which included,
Fall
which became a club banger and a massive smash hit.
"Fall,"
broke the record in 2017 as the longest-charting Nigerian pop song in Billboard history. In the same year he released,
"If"
which became a popular song on radio and streaming platforms.
He released his second studio album, A Good Time in November 2019. The album was supported by the previously released smash hits, and the album was beyond amazing right after.
Risky
became one of his mostly played songs on the album.
Teyana & Davido's song
Killa
is one of the songs that has received raving reviews and fans are loved it!
Davido will
drop another hot collab with Nicki Minaj
, on his new album
A Better Time,
set for release in July 2020.
Davido Endorsements

Davido is known for being an influential figure in society, and because of that brands from all over the world approach him.

The musician is a brand ambassador for AXE and he has signed with Travelbeta and works with prominent companies which are up high in the corporate hierarchy such as MTN and Pepsi.

The musician signed a N30 Million deal with MTN, which is one of the biggest mobile network providers in Africa. He then became the Face of MTN Pulse, a campaign which was launched for the youth, in Nigeria.




Davido was endorsed by Guinness Nigeria. He was afforded the opportunity to perform at the World of More concert hosted by Guinness where he shared the stage with the likes of Wizkid, D'banj and Tiwa Savage.

As he climbed up the ranks of global influence with his music — Davido signed an endorsement deal with a Hong Kong based smartphone manufacturer Infinix Mobile, on the 9th of May in 2018.
Davido Controversy

Nigerian Immigration Services were heavily criticised by the rapper in 2014 when he missed his flight to London. The rapper accused the immigration services of pestering him for money.

In 2015, the rapper was back making headlines when Vanguard newspaper reported that Sophie was struggling to get custody of their child. The Adeleke family was accused of keeping the child away from her with plans to flee Nigeria.

The musician was involved in an armed robbery in South Africa, Sandton. Davido was robbed an estimate of $55 000 in cash and two of his Rolex watches were also taken from the scene.


Davido Net Worth
Davido is among the richest
musicians in Nigeria
.
He is popularly known for his philanthropy contributions in society,helping those who do not have the means to pay for their own school fees and helping families with special needs cases.
Davido was constantly criticised on social media for his net worth, as some would say that it is through his father, who is the owner of the Babcock University, that he gained his riches.
However, it is has been evident with his shows all over the world that he is indeed making his own money - through his music and endorsements.
What would you do if you had $15 million?
Well, this is what Davido does with his. He is a firm lover of bling, travelling as well as giving back to society.
Adeleke is also known for his popular challenges that he has on social media, with giving away money from time to time.
Read next:
Mercy Johnson's Hubby DENIES Reports She's Given Birth

Main image credit: NAIJAlebrity.com