In a shocking development, Nigerian controversial journalist Dr. Kemi Olunloyo
has revealed some unverified piece of information in her latest tweets. The famous Journalist, Kemi Olunloyo who regards herself as Dr. Kemi Olunloyo made another allegation about the DMW boss wife Chioma. Kemi Olunloyo claimed in her tweet that Chioma has been denied US Visa 8 times because of her past criminal record.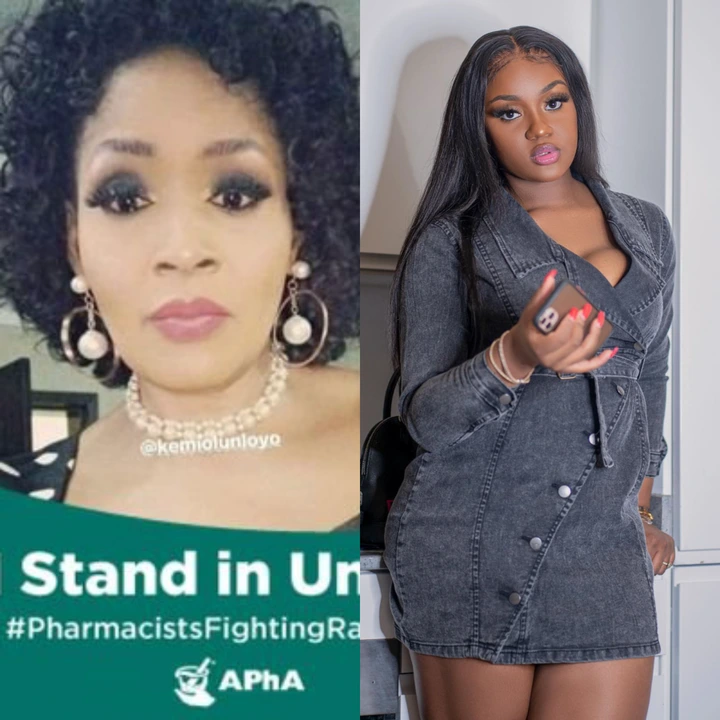 As stated in her tweet
"Davido's fiance Chioma
has been denied a US visa 8 times due to her past criminal record. The only way to get into America is with a diplomatic passport when. Davido becomes a politician"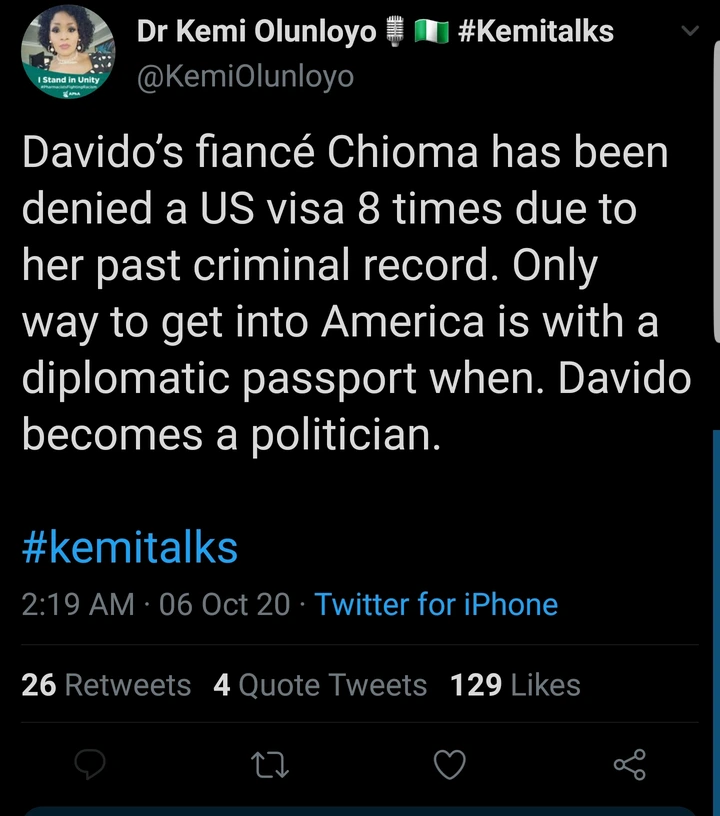 Dr. Kemi Olunloyo reputation is quite controversial, and undoubtedly, the woman who once claimed she once babysat singer
David Adeleke known as Davido
. She is popular, no doubt. However, do you think she could be right about Chioma having a past criminal record?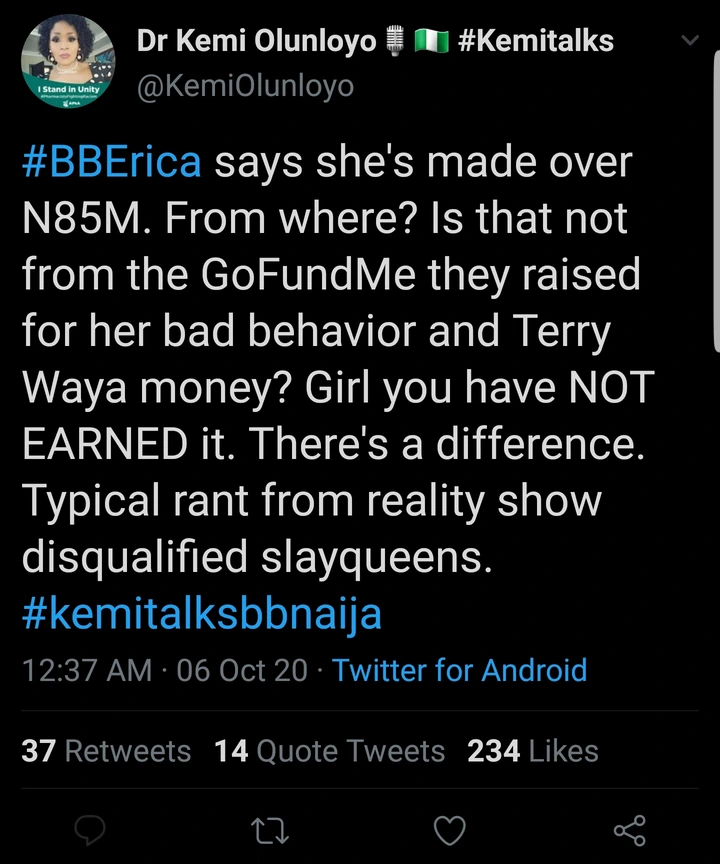 This woman earlier tweeted to debunk BBNaija ex-housemate ERICA claims that she has made more than the contest reward, she apparently called her a slay queen. She wrote "Erica says she's made over N85M. From where? Is that not from the GoFundMe they raised for her behavior and Terry Waya money? Girl you have NOT EARNED it. There's a difference. Typical rant from reality show disqualified slay queens"
Image Credit: Twitter
Also Read:
Davido's Bestie Cubana Chief Priest Dismisses Woman's Claim of Assault