Every Saturday night in the Big Brother House has always been known to be entertaining because of the parties thrown for the housemates, and the parties always end with different controversies last night's Saturday party did not disappoint as came to an anti-climax with its own controversy.
Also Read:
Toke Makinwa Celebrates 10 Years In Radio
Just before we get back to the party we would want to recall that since the beginning of this season of Big Brother Lockdown edition, there have been different love affairs in the house one of the most notable was that of Nengi and Ozo, fans thought they were a pair to emulate, but things took a different turn when Ozo was evicted from the house and he tried to give his sweetheart Nengi a goodbye kiss then, she shocked fans when she rejected him, this must have been heartbreaking for Ozo who must have thought that they had passed that stage in their relationship.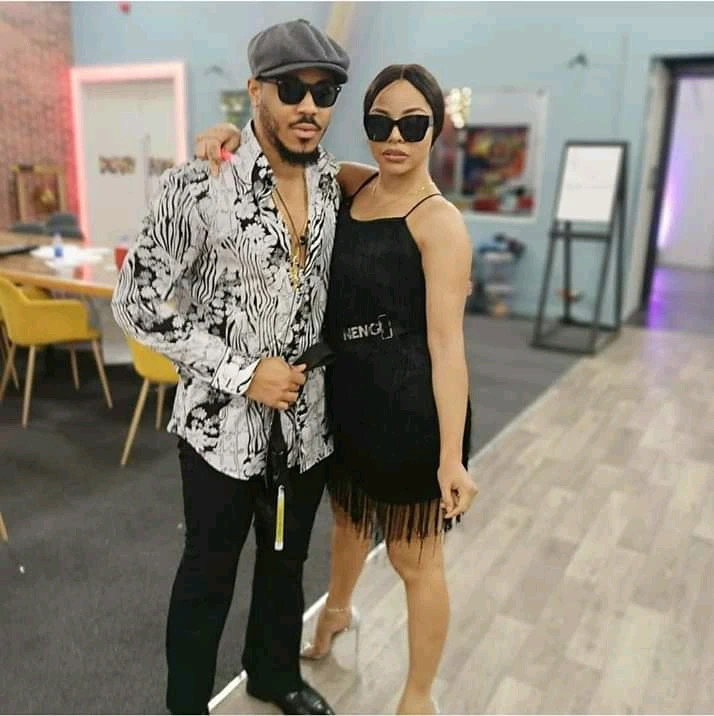 Last Night, Saturday 27 of September 2019, Big Brother decided to spice things up for the party since there were only five housemates left. The Party would have been really scanty and may have been uninteresting with just five housemates so Big Brother decided so surprise the five remaining housemates by partially reuniting them with every other evicted housemate for their final party, so the party room was divided into two with a thin glass in dividing the room. When the final five housemates got into the party room and saw their fellow evicted housemates they were full of joy and screamed in surprise, so they did their best to greet each other through the glass but the major talking point was Ozo and Nengi.
Also Read:
#BBNaija Lockdown 2020: Laycon Becomes Final Weeks Head of House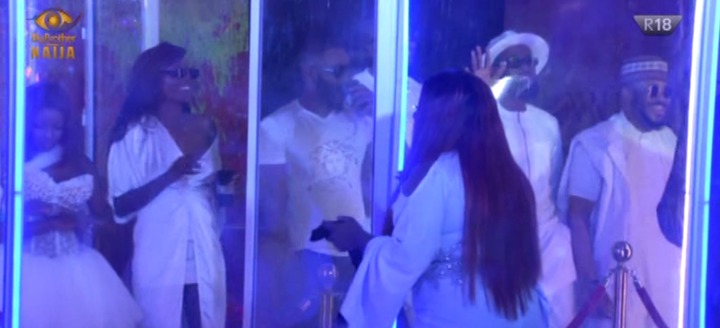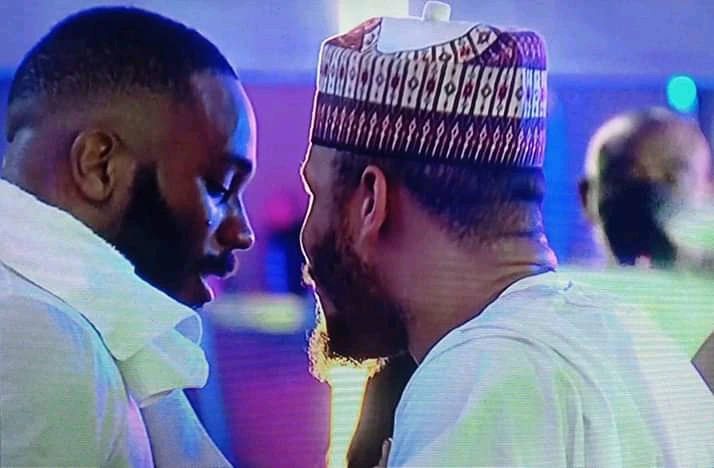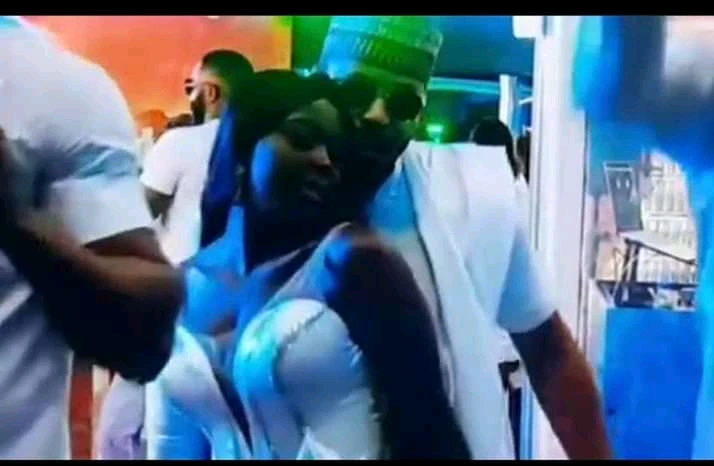 OZO RETALITIATES AND IGNORES NENGI AT THE PARTY


Immediately Nengi saw Ozo she was full of joy and immediately rushed to the glass to try to greet her 'BABY' Ozo but to everyone's greatest surprise Ozo did not show any sort of enthusiasm in seeing Nengi, when she called out to him he simply just smiled, he though showed signs of wanting to go greet her but Kiddwaya was caught on camera telling him to stay put, so he just stayed where he was and gave her just a smile, this made Nengi very uneasy and shaken. But Ozo's reaction may have been an aftereffect of what had seen in the past week from the outside.


OZO'S SUDDEN NEW PARTY BEHAVIOUR


Ozo shocked Nengi and their fans with his new wild party behavior, fans have always loved the cute Ozo and Nengi love story, and throughout the season he has been true to his woman, he never gave any other female housemate so much attention as he gave Nengi, and at every Big Brother Saturday night party he always stuck with Nengi, and gave her all the love and attention, but last night things looked to have changed drastically as Ozo was captured dancing nastily with almost every other female housemate, this move fans suspect is not the real but probably a ploy to get Nengi jealous, allegedly advised by Kiddwaya but this might have been a terrible move if their relationship will still work out after the show.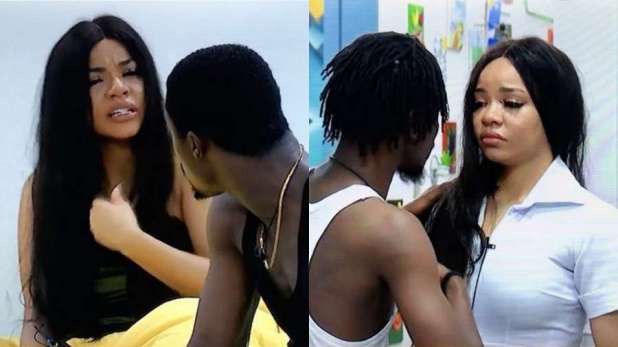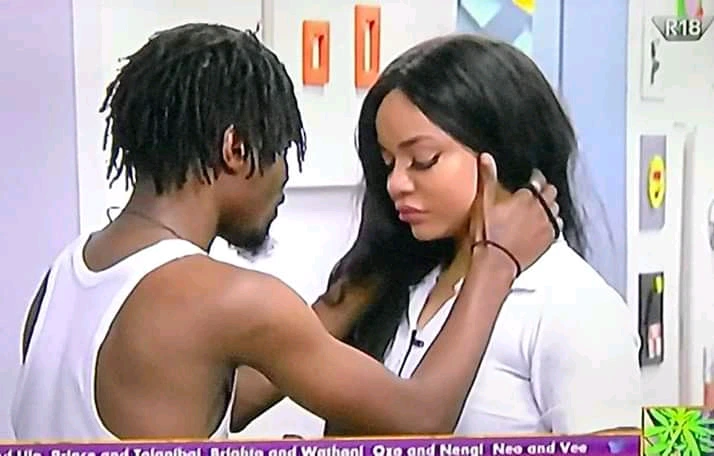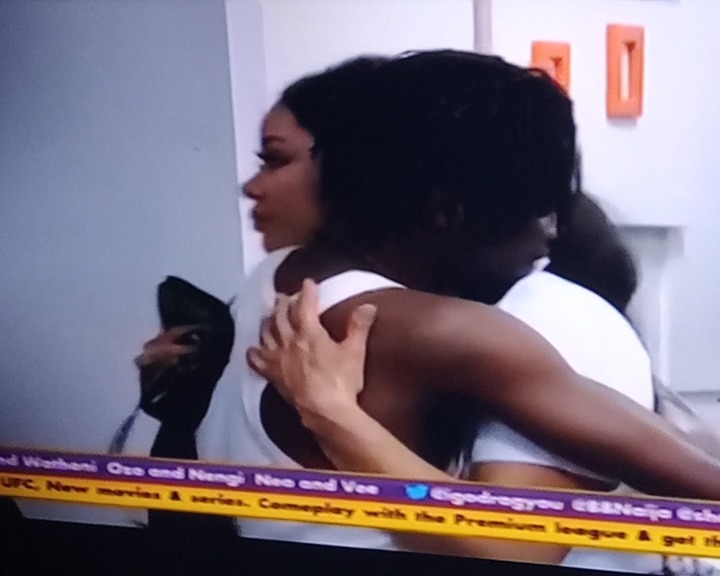 NENGI GETTING TOO CLOSE FOR CONFORT WITH LAYCON


After the Last Nights party, Nengi was obviously left shattered and heartbroken because her supposed man who she clearly loves ignored her completely after seeing her for the first after his eviction, and secondly he shunned her completely at the party instead of making effort to connect with her, though they were separated by a glass he decided to play "alpha male", and dance in a nasty way with every other lady knowing fully well his love interest was watching. Nengi was seen crying profusely after the party, and then Laycon was seen consoling her, by hugging and cuddling up to her. This new too close for comfort relationship, between Laycon and Nengi may have been the real cause for Ozo snubbing Nengi, because prior to the party, she seemed to have replaced Ozo with Nengi, because Laycon suddenly turned to Nengi's personal buddy since Ozo's eviction and they have been spotted in many compromising positions.


Watch Video of Nengi's Dancing With Laycon At The Here:
NENGI AND OZO BEING APART


Seems like the distance created by Ozo's eviction may have been a big factor for Laycon to create that gap, we all know women hate being lonely and love attention, and since Ozo was absent Nengi felt comfortable with Laycon since he willingly offered her his attention and company, Laycon and Nengi were seen aggressively dancing making very close contact in their swimwear, and this must have infuriated Ozo a lot, which man would not be angry seeing your woman dancing with another guy like that, and must have caused him to retaliate by rejecting her at last nights party, though unsaid he may be feeling really awful about that incident. But as we say if they truly love themselves do you think they should give their relationship a try after the show.
Image credit: Bigbrother Naija
Also Read:
Yemi Alade Joins Other Nigerian Celebrities As United Nation Goodwill Ambassadors