Not only has
Toke Makinwa
admitted to having extensive work done on her own body, but she's also a big advocate of plastic surgery...
The media personality and influencer is pro-choice and has encouraged women to 'fix what they don't like' in several discussions.
But whilst many believe she's come out of plastic surgery an educated woman (she looks good too, no cap), not everyone is of the same opinion.
This week a fan - a whole doctor - threw massive shade at the YouTuber's looks in a very nasty tweet he directed at plastic surgeons.
He tweeted; "Dear vendor, learn to put up pictures of what you can deliver on your business page. Stop putting up Kim Kardashian and when an unsuspecting client places an order, you deliver Toke Makinwa".
Toke, being the classy woman she is, refused to take it personal, but responded with a more dignified and equally shady tweet...
She replied; "It could be worse, imagine voting for innovation maturity, understanding and diligence and you elect an idiot".
Meanwhile Toke dished out relationship advice to women who are being duped by men who lead them on.
In her latest 'Toke Moments', the star spoke about her own experience of being romanced by a man who just had a baby with another woman.
Ouch!
Watch the video below...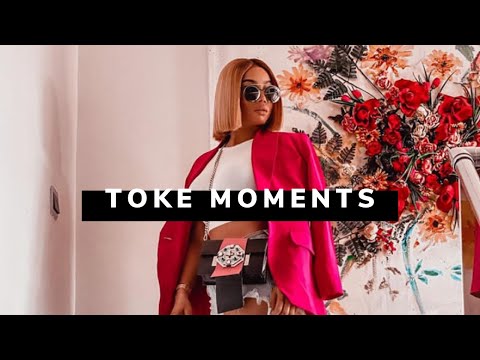 Read more:

Image credit: Instagram @tokemakinwa