Toke Makwinwa
has shared her relationship pearls of wisdom with her fans and followers in a new YouTube video...
Titled; "The pressure to aspire to marriage in your 20's" is the Naija personality and influencer's latest vlog offering which unpacks her thoughts on relationships, marriage and finding self-acceptance as a single person.
And at 35 years-old, she has the experience to know what she's talking about.
Despite being married and divorced,Toke started off by claiming she was not a believer in marrying young.
"I personally feel that getting married young is not the best thing to do...don't get me wrong...there are certain things you learn with time and experience...but experience comes with age," she said.
She also spilled the tea on her short marriage to Maje Ayida - whom she had been with since her 20's - and which ended after he allegedly impregnated his ex.
She reflected; "I got married at 30 and divorced by 31...if I look back there were things I thought I was mentally prepared for, but I wasn't".
And Toke also put the blame on the older generation.
"Alot of African parents need to watch this video...stop pressuring people in their 20's to want to aspire to only marriage...Your 20's should not be only thinking about walking down the aisle, because you have the rest of your life to spend with this person, why are you rushing?
Toke encouraged younger people to date for experience, explore things that make them happy and most importantly discover who they really are
She continued; "In your 20's get a mask on, glow...go to slumber parties, change jobs..enjoy your journey...
"When you are ready to settle...you will be mentally ready for the challenges that come with marriage...because it's a sacrifice."
Watch the full video below;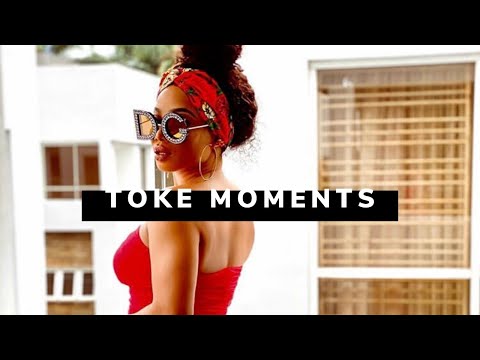 Read more:
Vimbai Mutunhiri Tied The Knot!
Image credit: Instagram @tokemakinwa