If you're single or looking for a meaningful relationship in the 21st century, two of the biggest stars in Nigeria have some priceless advice for you...
Media personality
Toke Makinwa
has come through with guidelines on how to never waste your time in a budding romance...and it's all down to signing a 'relationship contract'!
Speaking on an episode of one of her vlogs 'Toke Moments', the star claimed that in the beginning stages of a relationship, the couple should sign a contract which penalises them if they mess around.
A very serious Toke told her fans; "If you f*** up within the three months of talking to me, you pay me money. I can't be wasting my time...Do you think I have time to waste?
"If you behave after 3 months, we renew the contract again...that's how we're going to be doing it!
Watch the hilarious video below;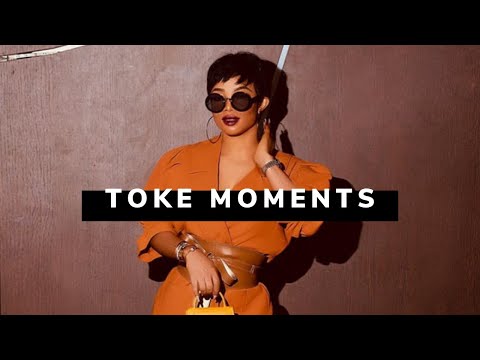 Meanwhile singer
Naira Marley
got right down to the nitty-gritty with his pearl of wisdom.
Naira - who is
known for tweeting his honest opinions
- told his female fans; "Girls make your own money it will save you from unnecessary sex."
Wiser words have never been spoken!
There you have it ladies, take it or leave it...
Read more:
Somadina Adinma Shades Regina And Akuapem With Pics of 'Traditional Wedding'
Image credit: Instagram @tokemakinwa @nairamarley