Annie Ludick of the
Real Housewives Of Durban
, has allowed us into her world. The go-getter is the proud owner of
Annaesthetic Beauty Studio
but there is more to the beaut than meets the eye.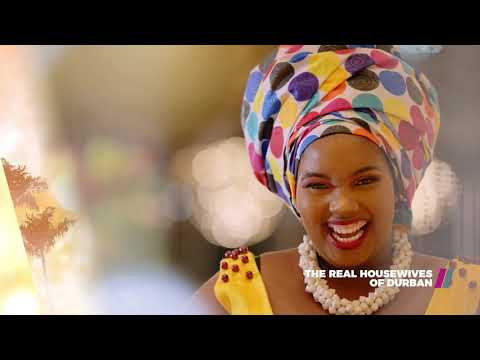 Why did you decide to become a RHOD?  
How did the experience differ from your expectations? 
 
I didn't really know what to expect, but I can say that producing television is no child's play. It takes a lot out of you emotionally and physically. I would have to think very hard about doing something like this again. The bag would have to be worth the time I have to take out of being at work. 
 
What was a highlight for you?  
Meeting the other "wives" is definitely a highlight for me. I have learnt so much for each one of them and growing through this process has really matured me in new ways.  
What did your friends and family think?  
 
They're super chilled, I think my mother was a bit concerned when she heard about it because she thinks I'm "sensitive" little did she know... lol 
 
Have you always been recognized and has it gotten better or worse since RHOD?  
 
I have been recognised in my spaces and from social media, but it's definitely become more frequent now. I had a lady follow me around the grocery store once... even some people approaching me in the mall to tell me what a troublemaker I am (this had me rollinnnngg with laughter) 
 
What's the most ridiculous rumour you ever heard about yourself?  
That I was a stripper because I revealed that I used to dance in the club in my youth.  
Did it take you a while to get used to the cameras while filming? 
 
I am actually naturally shy (strange I know) so yes it did take some time for me to adjust. 
How did your family find the experience?  
 
My family are quite open minded, they were not so involved in the shooting but they watch the show every week and we all have a giggle together at the things that go down on the show. 
 
There's a stereotype about Real Housewives, did you find that to be true while filming?  
 
I'm not sure what that stereotype is? 
 
What can viewers expect from you? 
 
I love a good laugh, I never take things too seriously but I am extremely honest, that may make people uncomfortable or make me unlikeable. 
Do you have a favourite moment from filming you can share with us?  
 
Definitely winning at Go Karting! The other wives were soo mad secretly, shame. *twerks in all I do is win* 
 
Will we see you back again?