Cynthia
is a songwriter and singer. She's popularly known by her previous stage name
'Cynthia Morgan'
but rebranded herself and now goes by
'Madrina'
.
She also likes to refer to herself as the Killa Marshal and since she stepped into the music scene, she's never looked back. Cynthia has only been producing hit after hit and she's set to do more
Here's a look at how she rose to fame.
Cynthia Age
Cynthia was born on 23 September 1991. She 29 years old.
Cynthia Early Life

From a very young age, it seems she was destined to be a musician. When she was just three years old, Sister Derby became a backup singer in her mother's musical band.

She started composing her own songs at the age of seven.


Cynthia Relationships
In 2014, Cynthia was reported to be dating Dammy Krane and although they initially denied their relationship, the truth finally came out.
Cynthia took to instagram to post a picture of her and Dammy, this is what she wrote:
"And that's how Dammy fall asleep on my lap! Hahahaha I am now a nanny abi? Hehehe #Rehearsals"
.
The following year, Cynthia dated Burna Boy and the two did not shy away from expressing their love for each other on social media.
They seemed to make the perfect couple, but it seems that relationship did not last either.
Cynthia Career
Cynthia released her debut single at the age of seventeen and she titled it
'Dutty Stepping'
in 2009 and the song featured General Pype.
In 2013, she signed a contract with Jude 'Engees' Okoye who owns Northside Entertainment Inc. She then released the hit singles
'Don't Break My Heart'
and
'Lead Me On'
.
The 'Lead Me On' hitmaker went on to release other great hits such as
'I'm Taken', 'Popori', German Juice', 'Simatiniya', 'Baby Mama', 'Bubble Up',
and
'No Cameras'.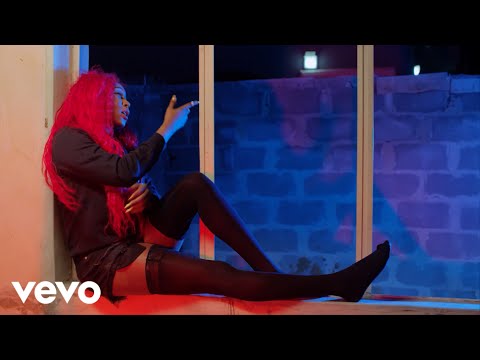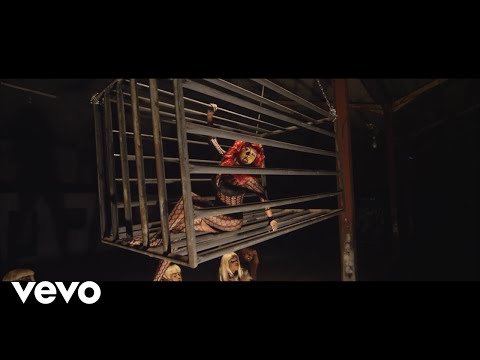 She also had the opportunity to work with MC Galaxy,
Stonebwoy
and DJ Jimmy Jatt on the Go Gaga remix. As usual, Cynthia did not disappoint.
Cynthia released the great hit 'Hustle' in 2020 which became an instant hit and left fans wanting more.
Also read: Celebrities Who Are Expecting This Year
Cynthia Awards & Nominations

With her time in the music industry, Cynthia has managed to produce some great hits and collaborate with some of the industry's giants. That has seen her receive some recognition over the years and below is a list of some of the awards and nominations she's collected.

2014 – Best Female Artist of the Year at the Nigeria Entertainment Awards (Nominated)
2014 – Best Rap Act of the Year at the Nigeria Entertainment Awards (Nominated)
2014 – Best New Artist at the South South Music Awards (Won)
2014 – Best Raggae/Dancehall Single at the Headies (Nominated)
2014 – Best Newcomer at the Ben TV Awards (Nominated)
2014 – Best Hip-Hop Female Artist (Nominated)
2014 – Best Reggae/Dancehall Artist at the Ben TV Awards (Nominated)
2014 – Best Female Artist at the ELOY Awards (Nominated)
2015- Music Artist of the Year at the ELOY Awards (Won)
2015 – Female Artist of the Year at the Nigeria Entertainment Awards (Nominated)
2015 – Best Reggae/Dancehall Artist at the South South Music Awards (Won)
2016 – Best Reggae Single at the Headies (Won)
2016 – Nest Rated Artist at the Headies (Nominated)
Cynthia Controversy
Whilst trying to make a name for herself and continue building her brand, Cynthia went through the worst, something she didn't see coming. Having not released any music in a long time, Cynthia revealed that she had lost her stage name,
"Cynthia Morgan"
, her VEVO account, royalties, Instagram account and other things due to the contract she signed with Jude Okoye.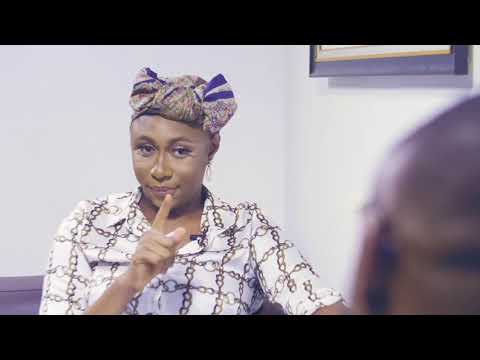 This is something that a number of artists experience in the cut throat industry. This caused Cynthia to be depressed, and she could not cope. In all this drama, Cnthis seemed to rop in her former manager as well
Posting a pic of Joy on her IG stories, Cynthia wrote the letters RIP (Rest In Peace) over the music manager's body, with what seemed to be a threatening instruction;
"@joytongo tell your brother to pay me my money...7 million Naira if not more".
The singer then added her account details to the message in the hopes it would spur the pair on to pay what she believes they owe her. However, it turns out that Cynthia lied about her demise and this came to light when the binding document was shared to the public.
According to the binding doc, Jude financed 100% of the venture whilst the label and Cynthia were to share 50/50 of all monies and decisions. The contract was binding from 2013 -2017 and had a two year renewal option.
However, Cynthia had a change of heart and did what many did not see coming. Taking it in her stride the pop and dance-hall singer took to her Instagram page - of which she goes by her new moniker Madrina - to apologise for all the roller-coaster ride she had put them through.
Also read: Cynthia Morgan Fights Dirty With PSquare's Older Brother on Instagram Live
Cynthia Net Worth
Cynthia is reported to be worth $1.5 million and that surely has cushioned her lavish lifestyle.
In 2020 she signed a management deal with a top American entertainment firm The Facilitator Management.
"The Facilitator Firm is a Full -Service Boutique Artist Management, Indie-Record Label, Artist Services and Publishing Company headquartered in Las Vegas, NV. forged by the partnership of Founder / CEO " Uncle Odis " Johnson and Co-Founder / President Tabiyah Yetunde."
Cynthia's career is far from over and it seems nothing will deter her from reaching for the stars.
Read next:
Ric Hassani Biography

Main image credit: Instagram