Nigerian superstar, Davido
returned to social media after a three-month absence which began in June 2020. He posted a cryptic message that intimated that he has changed his number and wanted to focus on himself. In Yoruba, 'FEM' is an onomatopoeia for 'Shut up.' A few weeks ago, Davido shot a video for the song, and footage from the shoot emerged on social media. At the time, people thought the song was going to be titled, 'Para.' 'FEM' also marks the return of Davido to social media after he initially left in June.
From the look of things, 'FEM' is a direct reply/diss/threat to Burna Boy. In the first lines of the song, Davido sang, "E be like you don dey talk too much, small talk you don dey talk talk, fem. O boy, you don dey do too much, small talk you don dey look who talk, fem…"
Then the shots and threats began, "Person wey dey find pity, nor dey do me itty bitty. You wan know 30 BG, you go know 30 GB when you see 30 BG…" What really gave Davido away was, "Then Odogwu say we 'Like To Party' just call me...:"
How did it all start?
In March 2020, Burna Boy had a Q&A with his fans and announced that his new album, Twice As Tall, would be released in July 2020 with no date. Then Davido announced that his new album, A Better Time would also be released in July. He also said that Tiwa Savage, Nicki Minaj, and others will be featured on the album. Then in May Davido took to his Instagram stories to post that his album, 'A Better Time' would again drop in July.
On Burna Boy's Instagram stories came the following message, "July will be very funny and I shall laugh accordingly."
A little while later, Davido posted a photo of himself and Wizkid as edited by AyoAfrica on his Twitter and wrote, "The two greatest of all time, no [cap]." He then gave AyoAfrica a sum of one million naira.
On his Instagram stories Burna Boy wrote, "You cannot play football, everybody knows you cannot play football and you are an embarrassment to the team, but your daddy bought the football team…"
While the subs slowed down between the pair a little while later, people questioned what caused such bad blood between two superstars. Two sources close to both camps who refused to be named gave similar accounts. They intimated that issues between Davido and Burna Boy began after Burna Boy didn't award Peruzzi a songwriting credit for his 2019 single, 'Pull Up.' That credit would have meant Peruzzi got Grammy-nominee right for African Giant.
As anybody knows, Peruzzi has been a family member of the DMW camp for about three years now. After the songwriting debacle between Aristokrat Records act, Ceeza Milli, and Burna Boy, the Grammy-nominated 'African Giant' confirmed that he had never had help on any song except one song - co-written by Peruzzi. That moment corroborated points that Peruzzi was a co-writer of, 'Pull Up.'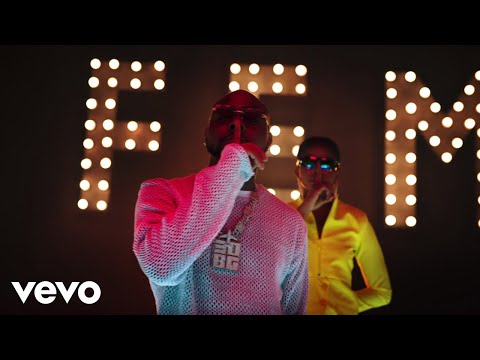 Image Credit Twitter and Instagram