Popular Nigerian Comedian and Content Developer Debo Adedayo
, who is popularly known as Mr. Macaroni, and a band of Lagosians protesters took their protest against police brutality to the Lagos State House of Assembly, they slept outside the terraces of the Lagos State House of Assembly on Thursday, October 8, 2020, with mosquitoes and biting cold for company.
Across the nation, Nigerian youths have been protesting police brutality and extortion, with the hashtag
#EndSARS trending on social media platforms
all week long.
The protest which started and was lead by
music stars Runtown, Falz, Rudeboy,
and the likes, was taken over by Mr. Macaroni yesterday evening and he headed straight to the Lagos state house of assembly with some protesters. While they were protesting, it's believed that at a point, the men of the police task force switched off the lights where they were and also took their tents and chairs in a bid to intimidate the protesters, but they remained unshaken.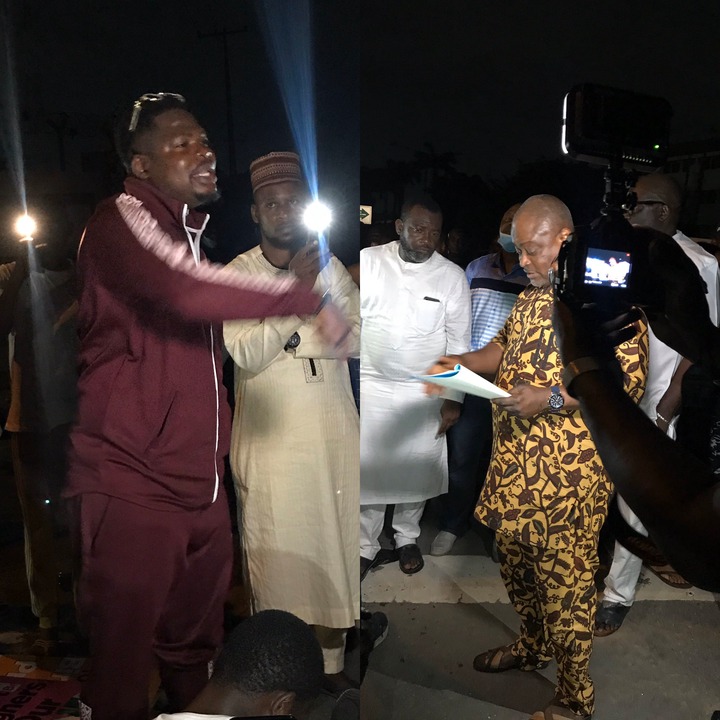 Seeing their resolve, the speaker of the Lagos State House of Assembly was forced to come out and listen to the protesters and register their grievances. While addressing the situation, he told the speaker that the government was created to serve the people and when a situation like this arises and the people that they are meant to serve are crying, such situations should be addressed immediately.
See reactions on twitter below: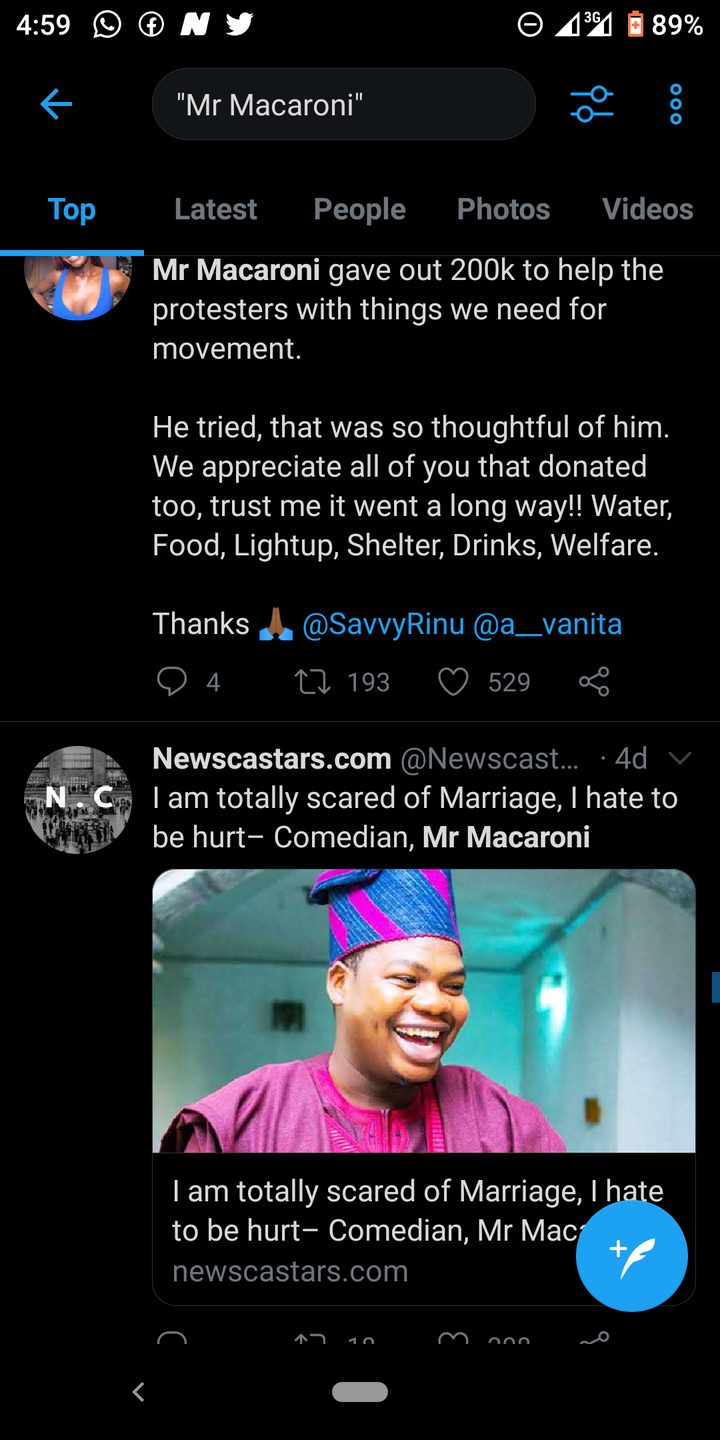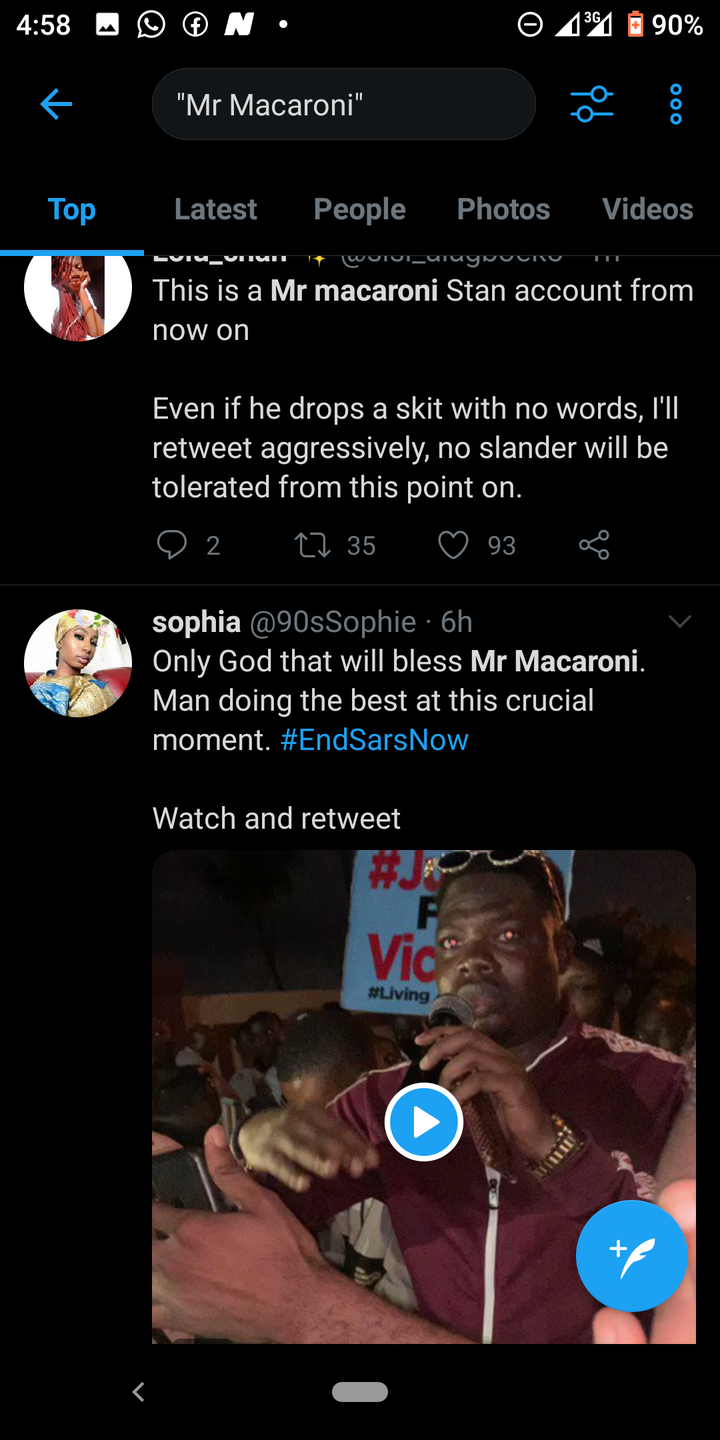 We all hope that the government of Nigeria yields to the cry of its people they were elected to serve.
Image Credit; @mrmacaronii Instagram and twitter
Also Read:
#EndSars : Nigerian Singer Runtown Set To Lead Protest Against Police In Lagos