Eva Alordiah is a Nigerian rapper, entertainer, make-up artist, fashion designer and entrepreneur.

Growing up, she showed all the signs of being a renowned musician and being a business mogul through all the entrepreneur skills she possesses.

She is considered one of the best female rappers in Nigeria and this is how she rose to fame.


Eva Alordiah Age


Eva Alordiah was born on the 13th of August 1989. She is 31-years-old.


Eva Alordiah Early Life
Eva Alordiah was born in Abuja to Nigerian parents from Delta State.

The first experience she recalls was being introduced to music by her mother, who listened and became a vinyl collector and through her mother's collection, she fell in love with music.
Growing up, she used to look up to the likes of Michael Jackson, Bob Marley, Sade Adu, The Carpenters, John Lennon and Don Williams as her musical influences. She was inspired by Eminem's "Cleanin' Out My Closet" and from thereon, she decided she was going to take on a professional rap career.


Eva Alordiah Education
Growing up being an entrepreneur Eva Alordiah found juggling with school and business. She always wanted to be independent at a young age and she started auditioning for acting and modelling roles. Eva Alordiah then started to sell second-hand clothing in school.
Eva began her career as a photography model, this was the first gig she landed. She took pictures and auditioned for several jobs. As she was busy with her business, Eva was studying with Bowen University where she graduated with a degree in Computer Science.
Eva Alordiah Career
Eva Alordiah had dreams where she knew that she wanted to be a powerful author. She continued reading and she stumbled upon the rapper Eminem. She started her journey of being a lyric writer where she worked on writing verses and her love for words and rhyming drove her into hip hop.
Eva Alordiah released her first single,
I Dey Play
as her first-ever recording body of work. She featured Tha Suspect and the song was sampled over Lil Wayne's "A Milli" instrumental beat.
As people were aware of what she could do behind the mic, Eva Alordiah was featured on
Make 'em Say
, which was part of Strbuttah's mixtapes. Eva made her TV debut in the music video as a courtesy of featuring on the song.
Eva Alordiah also released her single,
Shots on Shots
which received nothing, but raving reviews from her fans. This was also at the time when she was finding her feet as a rapper in Nigeria.
Eva Alordiah dedicated her effort to her debut Extended Play,
The GIGO
. The EP is an acronym for
Garbage In Garbage Out
that was released on 20th of November 2011. The EP has 9 songs and was released on the digital platform.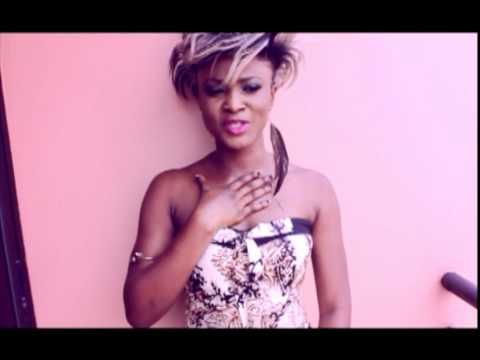 Eva Alordiah had some time off the music industry after the Trybe Records controversy she had in 2012.
In February of 2013, Eva worked with popular producer Sossick to release the single Mercy which was made available for download on her blog. The song was produced and co-written by the Sossick.
As she was enjoying her return in the music industry, in August 2013 - Eva Alordiah signed with the record label, Radioactiiv and during the same month she signed the deal, Nokia Nigeria who chose her to be one of the judges for its annual Don't Break Da Beat competition.


Eva Alordiah started working on her debut studio album titled 1960. By the time she started recording and producing she worked with Tintin and Gray Jon'z. She released her debut studio album on the 24th of January in 2014 and she had the single, Deaf which received a great review in the album.

Eva Alordiah dropped the video to her short film 'Where's The Condom' in 2020 and it got many people talking.'




'Where's the condom?' tells the short story of Elohor who is played by Eva Alordiah. Eva was lost in the heat of the moment with her lover, Ade - played by Bobby Uranta - and had consensual sex. Things, however, went wrong when Ade's condom pulled off during sex and Elohor only realised after the sex that something had gone wrong.


Eva Alordiah Awards

Eva Alordiah is an award-winning musician who had entered the industry with a winning mentality which she carried throughout her music career.

Here's a list of the awards she's won over the years.


The Headies


2014 - Best Rap Single
2012 - Next Rated
2011 - Best Vocal Performance (Female), Best Recording of the Year Nominated
2010 - Best Vocal Performance (Female)


Nigeria Entertainment Awards


2012 - Best Rap Act of the Year, Most Promising Act to Watch
2011 - Best Rap Act of the Year
2010 - Best Soul/Neo Act of the Year
2014 - Female Artist of the Year, Best Rap Act of the Year


Eloy Awards


2011 - Female Rap Artiste of the Year


YEM Awards


2012 - Artiste of the Year (Female), Best Rap Single (Female)

Dynamix All Youth Awards


Eva Suicide

As the rapper turned 31 she dropped a bombshell on her fans that they did not see coming.

Suicide is one disease that affects many people and a number of celebrities have had that experience too.

Eva Alordiah went on to share a rather shocking detail about almost taking her life.


"Apparentlyyyyyy!!!! This is what 31 looks like. 😀It's been a long walk to get here, from almost taking my own life to being here now, living my life with a single mission to help you live yours better. I am blessed indeed. Use me as proof that you can overcome too. The next year is going to be ooooohhhh so good, I am excited about what we will accomplish together. Thank you for your sweetness, you have made me feel more Alive! 💦#WaterWomanEvaAlordiah #EnergyGiverEva #EvaAlordiah," she wrote.




She further revealed that she has moved past that point and is in a much better space.


Eva Controversy
Eva Alordiah was involved in a controversial moment when Ariya Today reported that she dropped from Trybe Records. These reports were made in November 2012.

According to the press release signed by the management of the recording label, Eva's ideas and foresight didn't align with the label's plans.

A message signed by eLDee announcing the end of the deal said;

"Trybe Records and Eva Alordiah have agreed to terminate her recording contract effective immediately."

"Unfortunately, over the past five months Eva's vision has not aligned with ours and thus, both parties have agreed to separate. We wish Eva the best in her future endeavours and we plan on continuing towards our goal of creating quality music for Nigeria and beyond," the message continued

But the controversial moment arose when Eva Alordiah had an interview with BellaNaija. Eva Alordiah denied reports about being signed to Trybe Records despite the press release statements from the record label.
Theme song
Eva Alordiah worked alongside Nigerian musicians for the Lagos edition of BBC Radio 1xtra's Live Lounge when she worked with
M.I
,
2baba
, Idibia,
Wizkid
and Iyanya.
They each had an opportunity to freestyle. Eva Alordiah collaborated with the African Giant superstar
Burna Boy
, Endia, Yung L, and the rap master,
Sarkodie
. The song was initially recorded for the purposes of being a theme song for the third season of MTV Base's
Shuga
.
Instead of using the Lagos edition, MTV Base chose Del B's "Sweet Like Shuga" track which featured vocals from Flavour N'abania, Sound Sultan, Chidinma, Kcee and Professor.

The unreleased theme song was leaked online and made available on NotJustOk. On 11 March 2014, she released her version of the unreleased theme song titled "Shuga".

Image credit: Instagram