Iniobong Edo Ekim populary known as Ini Edo is one of Nigeria's most successful actresses who's starred in more than 100 movies.




Proudly Nigerian, Ini Edo is also passionate about women empowerment and also helping upcoming actors in this cut throat industry.

Here's a look at her rise to fame.


Ini Edo Age

Ini Edo was born on the 23rd of April in 1982. She is 38 years old.


Ini Edo Early Life

Ini Edo was born in Akwa Ibom state which is in the sourthen region of Nigeria.

Her mother was a teacher and her father was a well respected church elder in their region.

Ini Edo always wanted to be an actress from a very young age, but her father was not pleased with her career choice. Being an actress meant that she would leave home and travel to a lot of places and her father feared that people were going to take advantage of her.

Ini Edo comes from a family of four, three girls and a boy and she is the second born. Her older sister is Ukeme Edo and her young sister and brother are Ify and Eto Edo, respectively.


Ini Edo Education

Ini Edo attended the Cornelius Connely College in Uyo. She then aenrolled a the University of Uyo where she graduated with a Diploma in Theatre Arts.

She then went on to attend at the University of Calabar where she obtained her bachelor's degree program in English. In 2014 she got a scholarship to study law at the National Open University of Nigeria.


Ini Edo Relationship
Ini Edo got married in a beautiful wedding ceremony to Philip Ehiagwina an American-based business man in 2008.
Sadly, the relationship ended in 2014 after six years. The relationship ended because Ini Edo couldn't conceive at the time.
Also read -
Tonto Dikeh Shares Vision From God
Ini Edo Career
Ini Edo made her debut in acting in 2003, when she appeared in the movie
Thick Madam
.
In 2004, she starred in
World Apart
which served as her big breakthrough in the entertainment industry.
Ini Edo also appeared in a movie titled
When Love Goes Wrong,
where she acted along with the likes of Desmond Elliot.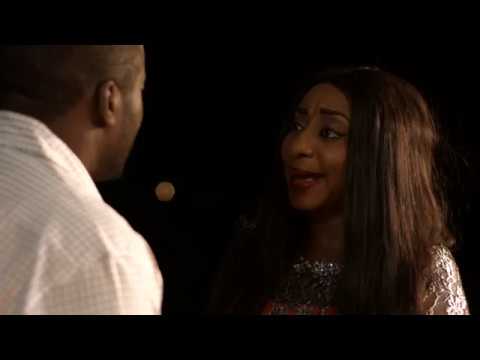 Apart from acting, in 2013, she was a judge for the Miss Black Africa UK Pageant.

With her extensive career in the acting industry, Ini Edo has starred in over 100 films and her on-screen presence leaves always has viewers on the edge of their seats and they are always begging for more. Here's a list of some of the films she has starred in


- Fatal Seduction
- The Greatest Sacrifice
- My Heart Your Home
- No Where to Run
- Stolen Tomorrow
-Sacrifice for Love
- Silence of the Gods
- Supremacy
- Too Late to Claim
- Total Control
- Traumatised
- War Game
- 11:45... Too Late
- The Bank Manager
- The Bet
- Cold War
- Crying Angel
- Desperate Need
- Emotional Blackmail
- I Want My Money
- Last Picnic
- Living in Tears
- Living Without You
- Men Do Cry
- My Precious Son
- Chief Daddy
- Heaven On My Mind





Ini Edo simply followed her passion and she didn't think it would take her this far. Taking a trip down memory lane and showing how grateful she's come, she put a post on Instagram that read;

"Sober reflection of how far God has brought me. I was just a young girl who loved to act, never envisaged my passion would bring me this far. The journey, the trials, failures, mistakes, tribulations gave me the consistency and the staying power (still becoming). Allow yourself grow through the process, instant success is not sustainable. Follow your passion and not 'THE TREND" in choosing a career. Be patient and be teachable, keep your head down and allow your work to speak for you..."
Ini Edo Awards & Nominations

Ini Edo has most certainly picked up a number of awards and nominations in her career. She has been recognised in Africa and internationally for her talent.

Here's a list of what she's won over the years;

2009 - Best Actress Leading Role at the Best of Nollywood Awards (Won)
2011 - Best Actress Indigenous at the Zulu African Film Academy Awards (Won)
2012 - Best Actress In Leading role at the Golden Icons Academy Movie Awards (Nominated)
2012 - Female Viewers Choice at Golden Icons Academy Movie Awards (Nominated)
2012 - Honorarium Appreciation Award at Golden Icons Academy Movie Awards (Won)
2013 - Female Viewers Choice at Golden Icons Academy Movie Awards (Won)
2013 - Best Act Female(English) at the Cross River Movie Award (Won)
2013 - Best supporting Actress at the Nollywood and African Critics Awards (NAFCA) (Won)
2014 - Best Actress Leading Role at the Golden Icons Academy Movie Awards (Nominated)
2014 - Best Comedic Act at the Golden Icons Academy Movie Awards (Nominated)
2014 - Best Actress - Viewers Choice at the Golden Icons Academy Movie Awards (Nominated)
2015 - Best Actress at the Golden Icons Academy Movie Awards (Nominated)
2015 - Female Viewers Choice at the Golden Icons Academy Movie Awards (Nominated)
2015 - Best Actress - Africa Collaboration at the Ghna Movie Awards (Won)
2015 - Best Actress Leading Role at the 11the Africa Movie Academy Awards (Nominated)
2016 - Best Actress in a Comedy at the Africa Magic Viewers Choice Awards (Nominated)
2016 - Best Actress- TV Series at the Nigeria Entertainment Awards (Nominated)
2018 - Best Actress Award at the ZAFAA Global Awards
2019 - Best Narrative Feature at the African Women Arts and Film Festival Awards (Won)


Ini Edo Brand Edorsements

With her time as one of Nigeria's top actresses, many big organisations always want to have her as their brand ambassador.

Ini Edo was the GLO brand ambassador for ten years from 2006 to 2016. Whilst she was still with GLO, in 2010 she was named as the brand ambassador for Noble Hair.

In 2019 she was signed as an ambassador for the @MrTaxi_NG brand. She is also the brand ambassador for Slim Tea Nigeria.


Ini Edo Controversy
Well, like any other woman, celebrities also love to look and feel good and since they have the money they will do whatever it takes to get that body and those looks they want. Ini Edo is no different and whether she's had cosmetic surgery, that is her choice.
Ini Edo's hour glass figure was labelled as 'fake' as many slammed her for having undergone the knife.
See how some responded to her post.
However, Ini Edo was not fazed by all the negativity as she continued to live the way she wanted to live her life.
Ini Edo Philanthropy
When she's not busy shooting for a film, Ini Edo is one who is passionate about doing all she can to empower other women all around Africa.
She started an empowerment program for young women with digital skills in Africa. The actress said the program is meant to avail more skills and resources to leading female entrepreneurs so as to assist them in advancing economic empowerment in today's evolving digital space.
Not only that, Ini Edo was also appointed as the Special Assistant on Tourism Development by the Akwa Ibom State Governor, Mr Udom Emmanuel.
We love when our celebs do all they can to serve the community.
Also read -
Toke Makinwa Reveals Desires To Feature In A Yoruba Film
Ini Edo Fashion

No justice would have been served if her fashion game was not mentioned and when you scroll through her Instagram, you will see that she's knows how to keep slaying.

No matter the occasion, Ini Edo is always on point. Here are few images where she shows her fans how to keep to keep simple, but classy and look like a million bucks.

You can always match that Louis Vuitton with Dolce and Gabbana



Orange is the new black




Just a quick photo shoot before that meeting




Slay it even during your workout




Can't say no to having a good time with friends




Go check out her Instagram page and you might pick up a few fashion ideas.


Ini Edo Net Worth

Ini Edo has definitely worked hard and it has paid off. She is cited to be one of the richest Nigerian actresses with a net worth estimated at $1.5 million.



Main image credit: Instagram