Ric Hassani is a Nigerian Afro-Pop soul songwriter and musician. Many will not believe that Ric was once a rapper because of the soft music that he always sings.
Growing up, Ric says he knew that he wanted to be a musician and his initial thoughts of trying to fit in the industry were that he had to be tough and embrace the masculine definition that had been set by society. This was so he could be like many other other male artists and it was mostly defined by being a rapper.
However, years down the line, Ric quickly realised that he was following the wrong path and he decided he had to change and be his true self. That change is the one that brought about his stardom.
Here's a look at his biography.
Ric Hassani Age
Ric was born on 6 January 1989. He is 31 years old.
Ric Hassani Early Life
Ric was born in Port Harcourt where he spent most of his childhood. His birth name is Ikechukwu Eric Ahiauzu.
Ric started singing at the age of seven in the local church choir. Though having been accustomed to church music, rap is what officially started his career.
Hassani is the last born in his family.
Also read: Is Anita Joseph Pregnant Or Nah?
Ric Hassani Education

Ric Hassani was enrolled at the Covenant University in Nigeria. To further his education, he then attended the University of Surrey in the United Kingdom where he obtained a masters' degree in Energy Economics.


Ric Hassani Career
He started off his career under the stage name
'Rico Slim'
and wanting to be more masculine like other male artists, he pursued being a rapper. However, many were not drawn to him as they believed he was not being his true self and that a was a clear call for him that he needed to change.
Soon, Ric noticed that and decided to be his true self which is when he started singing mostly love songs. However it was his almost feminine voice that caught the attention of many. With that change, his music started to enjoy more airplay and his friend Skales actually reached out to him to congratulate on the change he had made. It's hard to believe that he was once a rapper.
"With his style of music that is non-threatening, devoid of aggressiveness and a physical appearance that bellies strength, Hassani represents an often-ignored class of young male Nigerians that have no street credibility, abhor aggressive behaviour that society often expects of men, are geeky, socially awkward, and constantly fighting off waves of low self-esteem." -
Emeka Nankwo; The Cable Lifestyle
Somehow in the path of trying to fit in, Ric actually lost himself. During an interview with the Cable Lifestyle he actually revealed more about himself;
"I grew up a geek really. Between math, physics and my big glasses… I wasn't a good-looking guy at all,"
Hassani said.
"I wasn't socially cool at all,"
he added with a brief shake of his head.
Only when Ric accepted that he was different, did he find peace and was able to start working on the music that he wanted to produce. He said that he identifies with the likes of Fela Kuti;
"The idea behind Fela is that he was a nonconformist. He made music the way he wanted to and he said what he wanted to say...".
In 2015, he worked on two projects, an album titled,
African Tour Select Singles
and an E.P;
Ric Hassani - The Acoustic EP
. In the same year, he released the single,
'Gentleman'
. Ric Hassani released his debut album in 2016 which he titled
'The African Gentleman'
.
Ric went on to release other great hits such as
Believe, Number One, Nakupenda, and Oge Na Ga.


His single that he tiled
'Wave'
was an instant and had fans begging for more from him.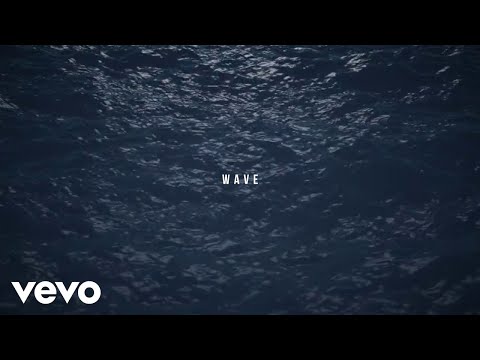 Ric Hassani Awards & Nominations

Setting himself apart from what society has built on who a male artist should be, Hassani has continued to give the fans what they've always wanted from him and that his great music. Below is a list of awards that he's been nominated for:

2016 - Best Artiste in African R&B and Soul at the All Africa Music Awards (Nominated)
2016 - Video of the Year at the All Africa Music Awards (Nominated)
2016 - Most Promising Artiste at the All Africa Music Awards (Nominated)
2016 - Best Alternative Song for "Gentleman" at the Headies (Nominated)
2018 - Best Collaboration 'Believe' at the Galaxy Music Awards (Nominated)


Ric Hassani Fashion
Hassani is almost always dressed as if he's the top model of an Africa. So effortless, his different looks and styles have always managed to capture everyone's attention. Here's a few times that he had many heads turning.
Ric Hassani Controversy

Like many other artists who've not had it easy, Hassani has also been through the worst. During 2013 through to 2014, Hassani suffered from depression because his career in music seemed to be going nowhere and he thought all was lost.

In 2017, Ric was involved in a car accident that had sustain minor injuries on his shoulder, arm and knee. Ric was returning from a show in Lekki at around 5:00am when the accident occurred.


Ric Hassani Car
He said when you see him drive by then you will know it was him.

Ric Hassani says most his extended family are girls and he watched fall in and out of love. These are the people that influence his music and when he sings about the love that women show in their relationships, he draws it from his sisters and cousins' experiences.

Hassani is proud of the brand that he's created for himself and he wants nothing but to achieve the greatness he's set for.

Main image credit: Twitter