Tonto Dikeh
is a renowned media personalities who has worked her way up to become a recognised brand.
She started a foundation in Nigeria that deals with helping young girls and underprivileged females. Through her philanthropy, she continues to help different families.
Here is Tonto's story and how she rose to fame.


Tonto Dikeh Relationship
Tonto Dikeh was married to her long-term partner, Olakunle Churchill and they had their traditional marriage which was held in August 2015.
A few months after their traditional ceremony, she gave birth to her son whom she nicknamed Baby X - his name is Andre Omodayo Churchill. Tonto Dikeh continuously talks about how thankful she is for her son.


Sadly, the couple had problems in their marriage and they decided to get a divorce in 2017.

However, Tonto Dikeh revealed in an interview that that she had forgiven everyone who did her wrong - including her ex-husband Olakunle Churchill.

"As at this moment, there is nobody I have not forgiven ...there is nobody I hold a grudge on but there are people who I have forgiven but I would never have a relationship with again."

Asked if she had forgiven Olakunle specifically, she said; "Yes, especially him. I forgive him and wish him the best, for my son's sake. I do. Why not?"
At the ELOY Awards she made an entrance flanked by sexy steel & Michael Awolaja. In her speech, Tonto Dikeh revealed that she was dating Michael.


Tonto Dikeh Age
Tonto Dikeh was born on the 9th of June 1985 -She is 35-years-old.
Tonto Dikeh Early Life
Tonto Dikeh was born into a family of 7 and she is the third born.

She was born to Mr Sunny Dikeh, who is her father and her mother Mrs Veronica Dikeh.

She is born to a family that hails from Obio-Akpor and is of Ikwerre descent.


Tonto Dikeh lost her mother at the age of 3. Growing up, she was taken in and raised by her stepmother who has 2 children with her father.
Tonto Dikeh Education
After completing her primary and secondary education and obtaining her O Level, Tonto studied petrochemical engineering at Rivers State University of Science and Technology.
Tonto Dikeh Career
Tonto Dikeh started her journey in 2005 when she became the first runner-up on a reality show, The Next Movie Star.

This was a talent show search that had its first season in 2005. It still continues reaching out to different talents. After she became the first runner-up, Tonto left her old job, working at a car dealership to become a full-time actress.


After the competition, she landed a role in the film Tea or Coffee which was in 2006. Tonto had her second movie titled Holy Cross which was what persuaded producers and directors to start casting her in more productions.

After her role in Holy Cross role, Tonto started landing more roles than she did the previous year. In 2006, she became a darling to different producers who wanted to work with her.
As she continued with her journey, she got another role in the movie Dirty Secrets. The movie was based on true life events and through that she was able to grow her fan base remarkably.



Here's a list of the films she has appeared in;

Tea or Coffee (2006)
Pounds and Dollars (2006)
Missing Rib (2007)
Final Hour (2007) Divine Grace (2007)
7 Graves (2007)
Crisis in Paradise (2007)I
nsecurity (2007)
Away Match (2007)
Games Fools Play (2007)
The Plain Truth (2008)
Love my Way (2008)
Before the Fall (2008)
Total Love (2008)
Strength to Strength (2008)
Missing Child (2009)
Native Son (2009)
Dangerous Beauty (2009)
My Fantasy (2010)
ZaraDirty Secret (2010)
Last Mission
Blackberry
Babes Re-loaded (2012)
Secret Mission
Rush Hour
Fatal Mistake
Family Disgrace
Miss Maradonna
Mortal Desire
Criminal Widow 1
Criminal Widow 2 (2013)
Then Terror of a Widow 1 (2013)
Then Terror of a Widow 2 (2013)
Battle of the Queens (2014)
Throne of War (2014)


Singing
Tonto Dikeh was featured by Amaco Investments alongside the all-time actress, Patience Ozokwor in a music video. After that music video, Tonto Dikeh released her debut singles titled,
Hi
and
Itz Ova
.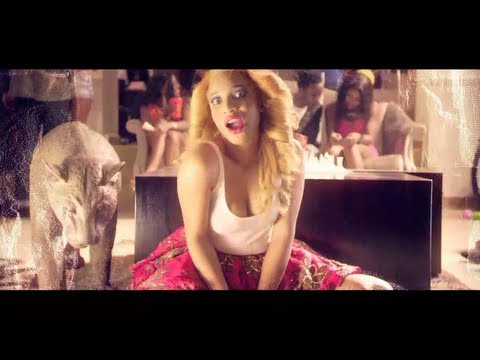 In 2012 she released the single 'Crazically Fit'. The followinf year she released Jeje and Sheeba where she featured Solid Star.
Popular Nigerian singer, D'Banj signed Tonto Dikeh to his record label - DB Records - in 2014. She worked on her musical craft and continued releasing music.
Her video that she released in 2015,
Sugar Rush
, was quite the banger as she featured D'banj on it.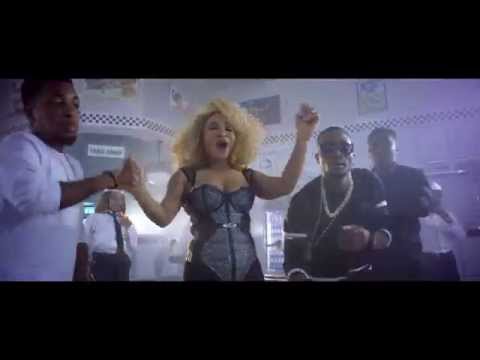 In her musical career, she has worked with the likes of Terry G, Solid Star, and has featured
D'Banj
. Tonto Dikeh left DB Records in 2015.
Tonto Dikeh Awards
Tonto Dikeh is an award-winning actress who has been in the game for over two decades. She has worked through different professions in her career and as expanded into working as a musician, and as a radical feminist.

Over the years, here's a list of awards that she has won.

2012 - Nominated for BON Awards
2012 - Afro Hollywood Awards nominated her for Best Actress (English language film) category
2012 - Future Awards Nominee for Actor of the year
2013 - Best Actress of the Year at ELOY Awards
2013 - Nominee at the City People Movie Award for Best Actress of the Year (English)
2016 - Best Actress Award by Peace Ambassador Awards
2016 - Nominee for the South-South Progressive awards Nominated for the GAB Special Recognition Awards in The Arts category
2017 - Humanitarian ambassador of the year nominee at the Starrz Awards
2018 - Nominated for Her Network Woman of the Year (HNWOTY) Awards
2019 - Social Media honours the Tonto Dike Foundation with the Social Good Awards
2019 - J-KRUE Awards nominated Tonto Dikeh Foundation for the Humanitarian Foundation of the Year
2019 - Award of Excellence for Female Activist of the Year by QOEN


Tonto Dikeh Suicide Attempt
Tonto Dikeh once revealed that she attempted suicide. As someone who was already in the public eye and has invested multiple efforts in making it throughout the industry, Tonto Dikeh had forgotten to be there for herself.
There were unconfirmed reports in 2013, that she wanted to take her own life. Tonto Dikeh was tired of all the negative criticism and how anger and hate engulfed her.

"I thought life was all I saw, most of my anger came from my childhood (even though I did have a great childhood),some came from been sick, another came from been motherless, etc. I was on a suicide path on a regular, sigh." she said in a post.
However, Tonto Dikeh did not do it. In a lengthy post she revealed why she did not take her life;

"Bottom line I saved me, I got to realise that no1 cares about your pain or life, people already have too much on their plate or are more angry about life than you are. I came to understand that without me the world would still go on with nothing missed..."

There's more to life than taking it away.


Tonto Dikeh Controversy

Tonto Dikeh has not shied away from letting people know that she had some work done on her body.

She even mocked the critics that were her making fun of her after she had the surgery. She posted;

"Where are the aproko's that said surgery is not good ooo? May my old body be your portion m, rolling eyes... (if I slap you? Your eyes will shift) #ProudlyAcosmeticsurgerybaby #ConfidentandProud #teamIsurgery #Isurgery #Cokebottlebody."

In 2019, she had an interview with BBC and she disclosed that she had lost count of the number of times she had surgically altered her initial figure.

"I don't know, I can't tell you how many. Maybe I'll be going for my third one. I want to do my breasts and touch up my belly as well," she said.

When Tonto Dikeh is desperate she isn't afraid to say it

The Naija actress and influencer shocked fans when she claimed that she was looking for someone to give her cash in a giveaway.

Fans and followers took this as a sign that the beauty entrepreneur was cash-strapped and had landed on hard times and kindly offered to send her money.

But it's not what you think and Tonto Dikeh was not really broke.

In a follow-up Instagram post, the philanthropist was actually appealing for donations to her charity; the Tonto Dikeh Foundation which she operates as a food bank to feed hungry Nigerians.

Tonto Dikeh and Stella Dimoko Korkus have not seen eye to eye for some time and it seems their feud will not end anytime soon.

In 2019, the ladies had made headlines after they accused each other of fraud and stealing each other's boyfriends.

Fast forward, in April 2020 Stella wrote on social media;

"Trouble dey sleep yanga dey wake am up. You said you would belittle yourself if you talk about me in the interview question When you were asked about your problems with me?"


"Honey you belittled yourself when you went to Dubai to chop sheet. Mscheeew. Ant thinking it is a butterfly. Please my people coronavirus is real. Wash your hands and stay home."


This rift seemed to have started again after Tonto Dikeh's interview with Ubi Franklin where she was asked to talk about her relationship with Stella. Tonto Dikeh refused to talk about that.




Will Tonto Dikeh ever see eye to eye?


Tonto Dikeh Endorsements
In 2016 Tonto Dinkeh was named an ambassador to a property film in Abuja, NUMATVILLE, that was worth millions of Naira.


Tonto Dikeh was honoured again in 2018 when she was named as brand ambassador for a beauty and skincare brand - Pels International.

During the same year, Tonto Dikeh signed two more deals with Sapphire Scents. and the National Agency for Prohibition of Trafficking in Persons on human trafficking.



In 2019, she signed with Amstel Malta, an alcoholic beverage and in the same year, Tonto Dikeh signed yet another endorsement deal with Zikel Cosmetics.
Tonto Dikeh Philanthropy
Tonto Dikeh started her nonprofit organisation in 2000, The Tonto Dikeh Foundation.

It was established with a clear vision and passion for making a better society for underprivileged women, girls, youth and children in Nigeria and other parts in Africa.


The foundation aims at organising regular programs and discussions by taking issues that affect women in society, educating women about gender issues and violence towards women.

It also aims at teaching women about rape and redefining what consent is in society, empowerment, climate change and children's rights.


Tonto Dikeh Net Worth
Through her music journey and acting career, Tonto Dikeh is estimated to be worth over $1 Million.


Tonto Dikeh is one of the most notable actress in the country. She is one of the feminists that people look up to on the continent and a role model to a lot of young girls who love her from the acting to the talks she gives at her Foundation activities.
Main image credit: Instagram